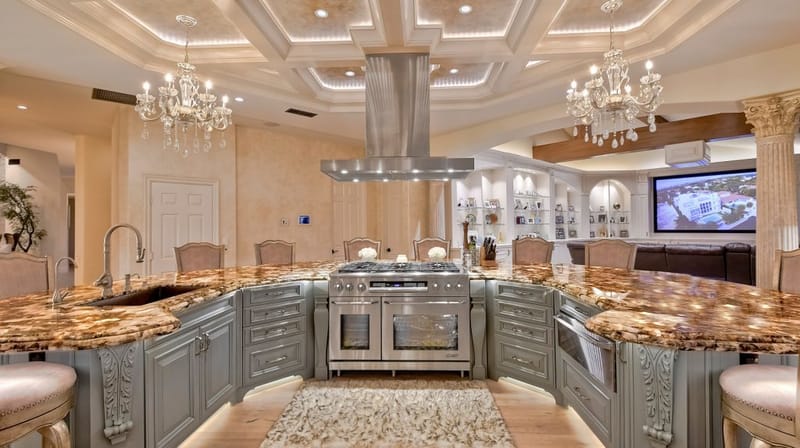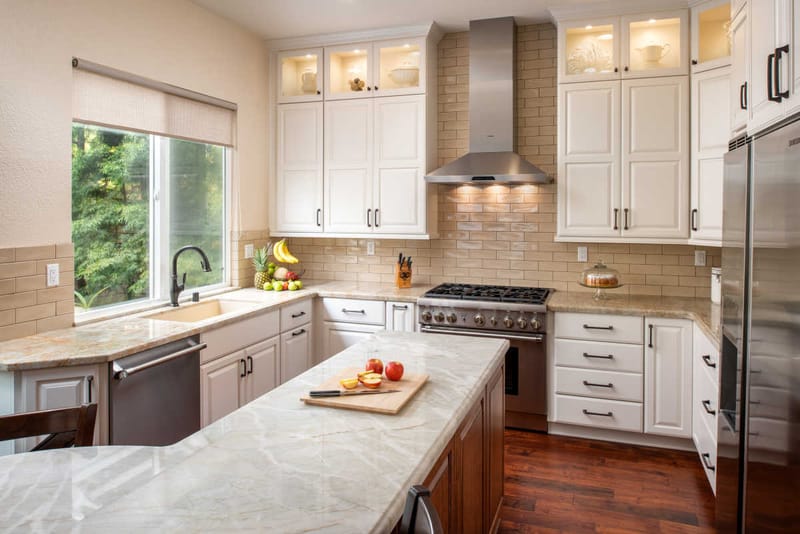 KITCHEN REMODELING SERVICE
Kitchen remodeling Houston
When it comes to kitchen remodeling in Houston, TX, E & L Star Construction Inc. is a name you can trust. We offer you effective kitchen remodeling solutions that fit your lifestyle and your budget as well. Our team of experts is dedicated to offer you the best services that help you to build the kitchen of your dreams.
We believe that a modern day kitchen should be both stylish and functional. That's why we offer you highly advanced services that adds to the beauty of your kitchen and also makes it more useful. Our team of expert designers and architect help you create the perfect plan for your kitchen. We would use advanced technologies like 3D modeling so that you get a better idea of how your kitchen is going to be designed.
E & L Star Construction Inc. are highly capable of dealing with some of the most critical issues in bathroom remodeling. Our experience and an innovative approach have helped us solve the most severe of problems when it comes to remodeling bathrooms. We would not rest until you get the perfect kitchen for your home. We don't like to leave anything to chance and that's the reason why we don't compromise on anything. At E & L Star Construction, you get the best services at the best prices.

What We Offer to You
A dedicated and personal coordinator of the project.
Full Description of the project and the payment schedule
Highly detailed project plan with milestones.
We remain in touch with the leading brands in that ensures that we get the desired piece at a short time.
Expertise to deal with plumbing and electrical services.
We keep an eye on the safety and comfort of the customer.
We use 3D design that helps you to visualize the product more effectively.
We help in the recycling of the construction materials as well
Kitchen remodeling Houston
, Bathroom remodeling Houston
, Home remodeling Houston
, Roofing Houston
, Painters Houston
, Siding Houston
, Patio cover Houston
, Home improvement Houston
, Flooring Houston
, Concrete Houston
, Home renovation Houston
, Kitchen remodeling Spring
, Bathroom remodeling Spring
, Home remodeling Spring
, Roofing Spring
, Painters Spring
, Siding Spring
, Patio cover Spring
, Home improvement Spring
, Flooring Spring
, Concrete Spring
, Home renovation Spring
, Kitchen remodeling Katy
,
Bathroom remodeling Katy
, Home remodeling Katy
, Roofing Katy
, Painters Katy
, Siding Katy
, Patio cover Katy
, Home improvement Katy
, Flooring Katy
, Concrete Katy
, Home renovation Katy
, Kitchen remodeling League city
, Bathroom remodeling League city
, Home remodeling League city
, Roofing League city
, Painters League city
, Siding League city
, Patio cover League city
, Home improvement League city
, Flooring League city
, Concrete League city
, Home renovation League city